Product
Weighing
AD-1672(A)/AD-1675A/AD-1676
Tabletop Breeze Breaks
Strongly recommended for micro-level weighing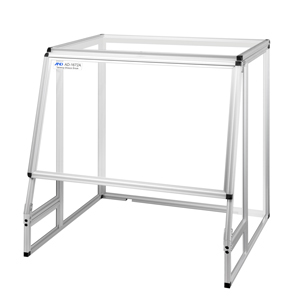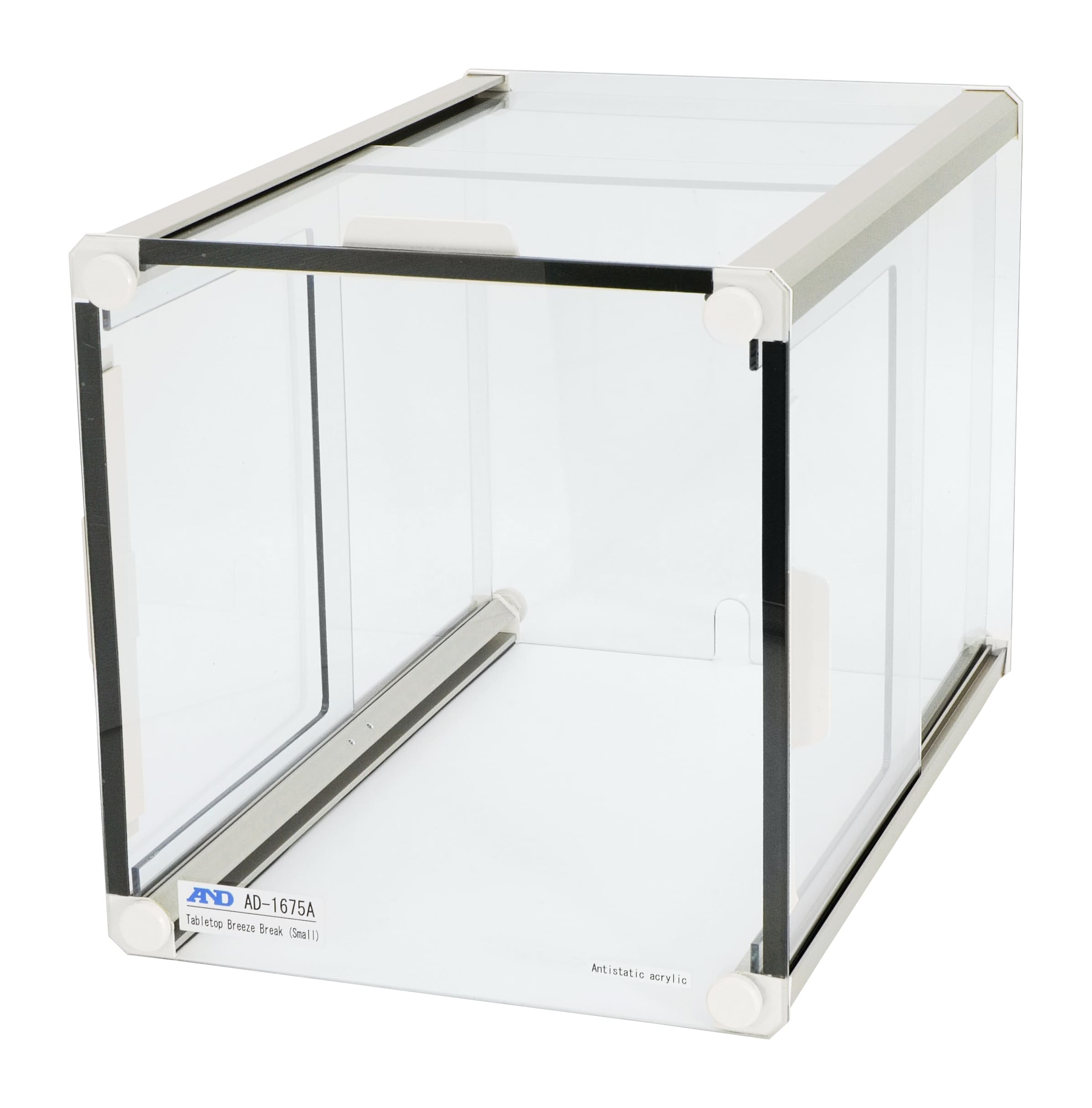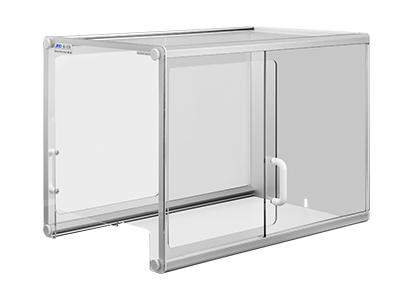 Laboratories are typically kept at a constant temperature by air conditioning. Contrary to what you may believe, a strict temperature control can adversely affect the stability of a micro analytical balance when the air conditioning causes strong air circulation and minute repeated temperature fluctuations around the set temperature.

The tabletop breeze breaks are effective in shielding your balance from such disturbances.


Features

Shields a highly sensitive analytical balance from breezes and minute temperature changes caused by air conditioning, people passing by, or operators themselves


Consists of antistatic plastic panels to minimize the effect of static electricity on the balance



AD-1672(A) Tabletop Breeze Break (Large)





Allows for enclosing a peripheral device such as the AD-8922A remote controller together with an analytical balance

Dimensions 680 (W) × 600 (D) × 720 (H) mm
Weight Approx. 10 kg

Manual for AD-1672 (PDF 96KB)
Manual for AD-1672A (PDF 165KB)

AD-1672

AD-1672A

AD-1675A Tabletop Breeze Break (Small)





Suitable for the 0.001 mg models (micro balances) of A&D Borealis BA-T/BA series as well as weigh modules such as the AD-4212D series

Dimensions 257 (W) × 371 (D) × 258 (H) mm
Weight Approx. 2 kg

Manual for AD-1675A (PDF 178KB)

AD-1675A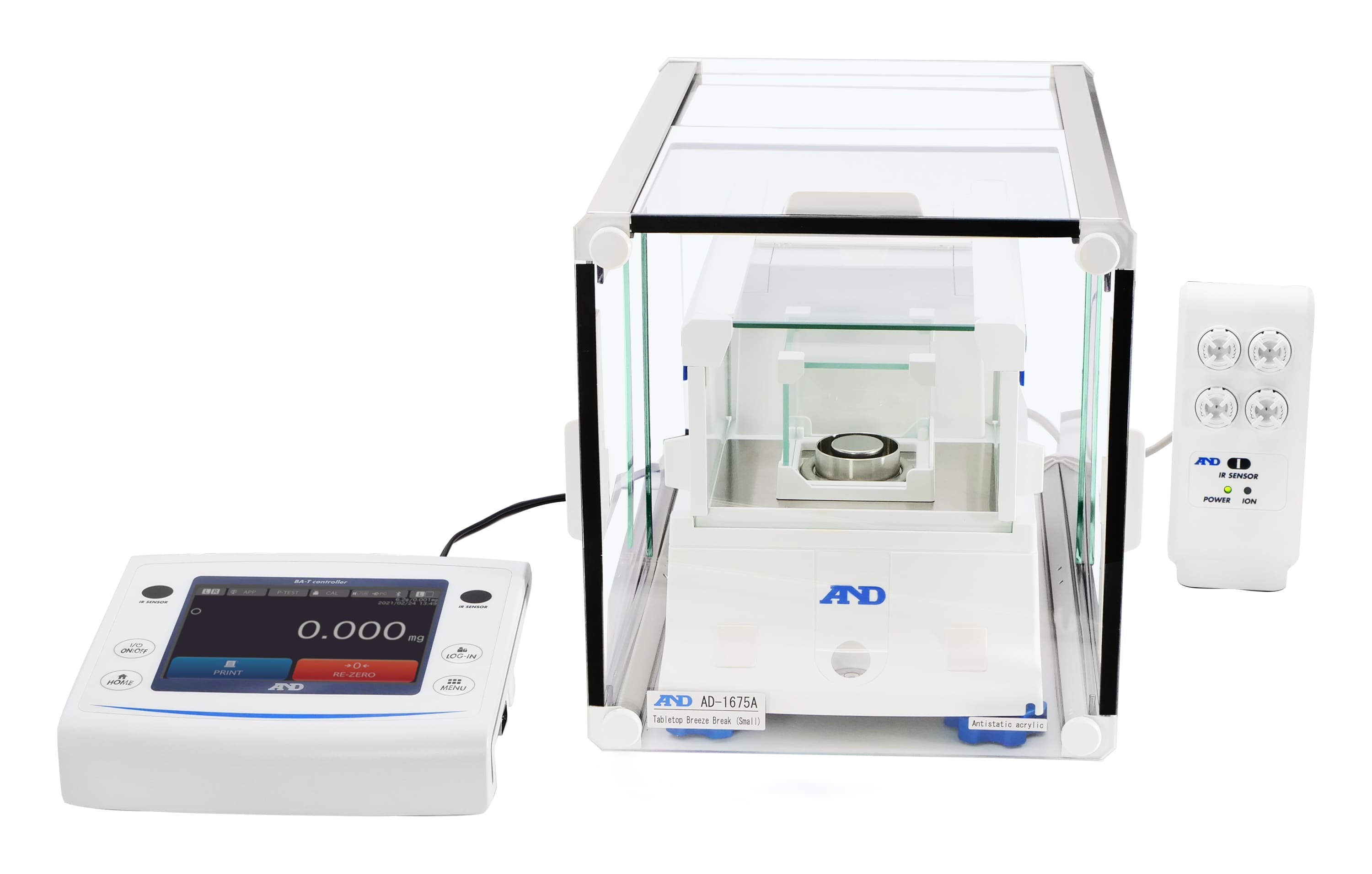 AD-1676 Tabletop Breeze Break (Medium)





Suitable for the BM series of micro analytical balances and other analytical balances*

Dimensions 368 (W) × 514 (D) × 350 (H) mm (incl. the handles)
Weight Approx. 4 kg

Manual for AD-1676 (PDF 194KB)

AD-1676

* Excluding the GR series; its keys will be difficult to operate in the AD-1676.